January 14 ---------

February 24-27 ----

March 11 -----------

March 25 -----------

April 8 --------------

May 6-7 ------------

May 19-20 ---------

May 26-28 ---------

June 16-18 ---------

July 8 --------------

July 13-16 ----------

August 11-13 ------

August 25-26-------

September 9-10 ---

September 16-17 --

September 23-24 --

September 30 -----

October 13-14 -----

October 21---------

November 12-------

November 12-------

Hello! Welcome to the online home of Brett Ridgeway. Come back often for the latest updates, performance dates, workshops, and new happenings that keep coming along!

fbridgeway@juno.com / 724-777-5234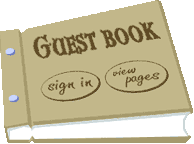 "Brett Ridgeway's music has a gentle, undulating rhythmic flow, and texture that is irresistible."

"It is folk music strongly connected to the folk roots and traditions, but it has another dimension altogether: something very enchanting in a subtle way. The rustic, primitive sound of his gourd banjo will ground you, but you'll hear something of the mystic here too. 

Brett's simple, straightforward mountain dulcimer style has just the perfect amount of rhythmic punch and vitality to keep you tapping your foot, and his hammered dulcimer playing is captivating: it is fun to just let this music wash over you. 

There's something very universal in Brett's music. I was watching the audience during one of his recent concerts and they were all so relaxed and entranced! Brett plays like he has nothing to prove. His music is happy to just "be" -- yet there is plenty of heart and soul in the music as well."  ~ Jerry Rockwell

Skype Lessons                 Workshop Instructor

Performer                         Songwriter

 Brett Ridgeway - Anyone Can Make Music © 2017



New Stickers, Patch, and Magnet Available!

NEW CD AVAILABLE!

Please visit the Music section of our Merchandise page for more information
Free Video Lessons!

Please visit the Lessons page for free Hammered Dulcimer, Mountain Dulcimer, and banjo lessons, as well as to learn about private lessons!
NEW MOUNTAIN & HAMMERED DULCIMER GUIDES AVAILABLE!

Site best viewed with Internet Explorer v 9.0 and higher

*New* Folk Instruments Coloring Book!